Durable 4985 Duraframe Magnetic Plus A4 Size - Black (2 Pcs / Bag)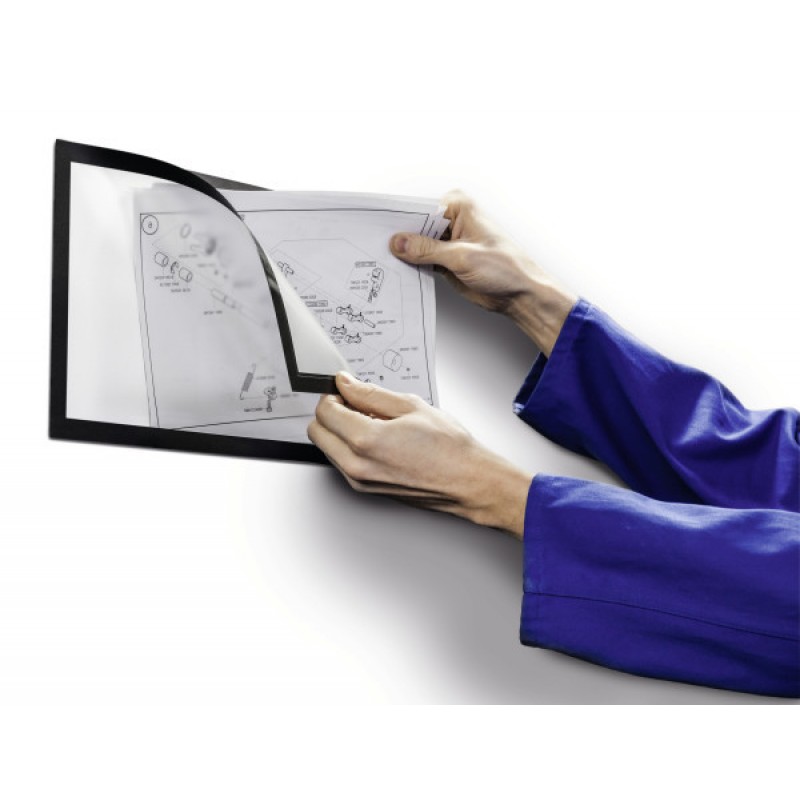 The professional way to display.
The magnetic folding infoframe DURAFRAME® MAGNETIC PLUS is the ideal solution for protecting documents from dust and moisture in production and sanitary areas.
• Presenting information in a high quality and professional way
• Quick insertion and exchange of documents via a fold-back magnetic frame
• Easy to attach to metal surfaces such as filing cabinets, metal walls in production areas and whiteboards.
• With additional back panel for securely holding documents in A4 format which have to be protected from dust and moisture, e.g. in production, kitchens and sanitary areas.
• Attachment to magnetic surface via magnetic tape on the reverse.
• For use in portrait and landscape formats
• External dimensions: 236 x 323 mm
Product Details
Color
Black
Pack Quantity
2 Pieces / Bag