DURABLE 5912 00 SHERPA BACT-O-CLEAN TABLE 10,ASSTD COLOUR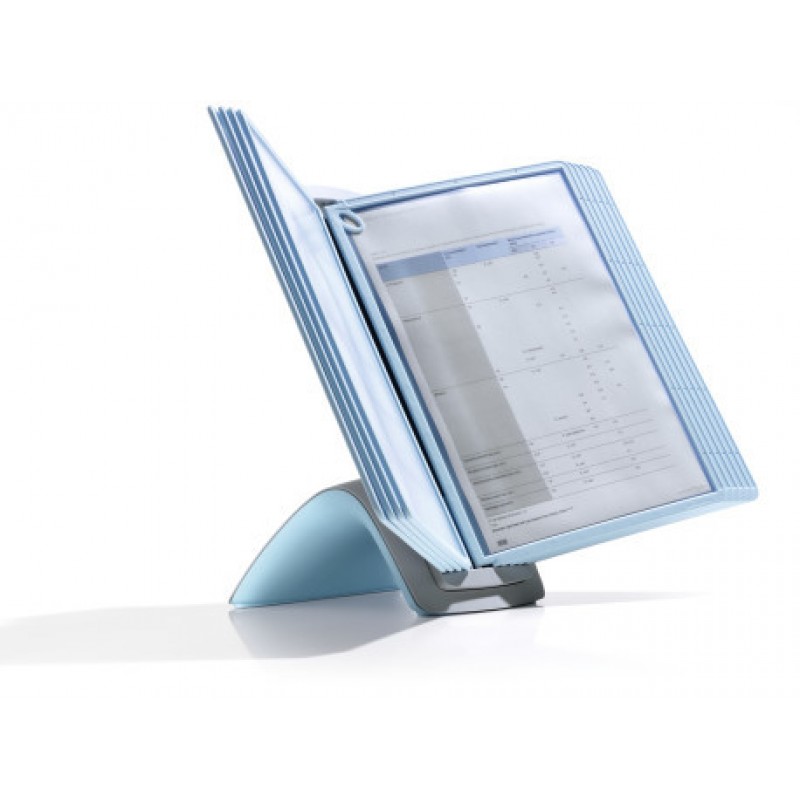 This display panel system combines elegant style and excellent functionality with antimicrobial properties.
Desk unit and panels contain the antimicrobial agent BACT-O-CLEAN which helps reduce the growth of bacteria ­including E-coli, MRSA, Listeria, and ­Salmonella.
The SHERPA® PANEL PLUS panels are simple to insert and remove from the unit and allow for quick and easy replacement of contents (two side opening).