Durable 4802 23 Db-Info Sign 149 X 148.5mm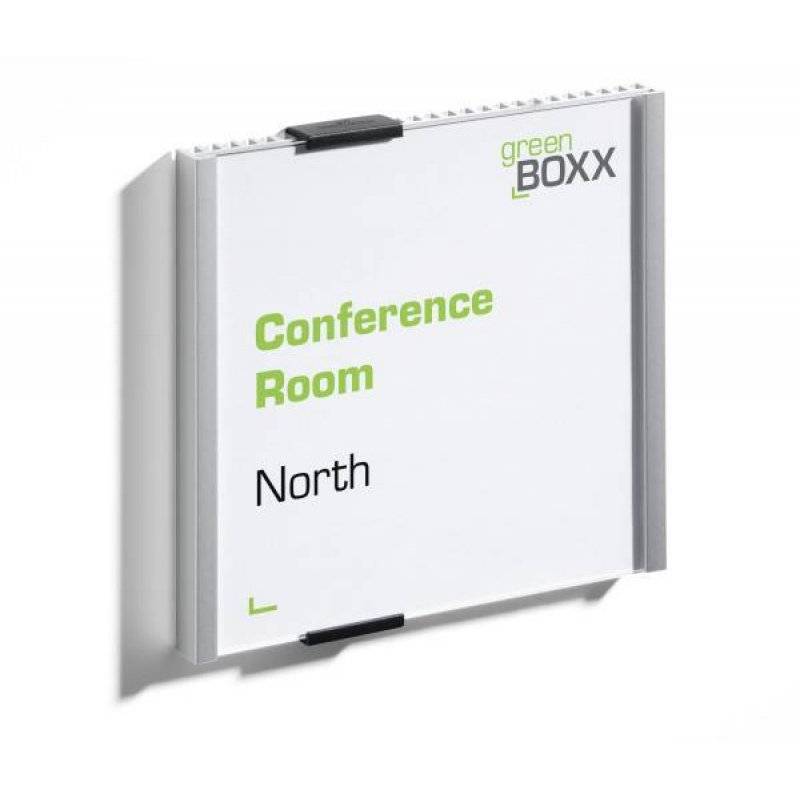 Stylish range of door and wall signs with ribbed aluminium backing, anti-glare acrylic window and stylish offset fixing caps, with free downloadable templates.
Size: 149 x 148.5 mm.
For INFO SIGN printable insert sheets (computer compatible), see ref. 4852.
Improved software for a better and easier way to design your insert sheets.

No installation or computer updates are necessary.

DURAPRINT® works on all platforms regardless of operating system.

Professional printing – quick and easy!
Product Details
Pack Quantity
Piece